LinkedIn Automation Tools: Social media is filled with young enthusiasts hunting for entrepreneurial ideas. The Internet has become the space that is truly spreading the word and social media is the medium. While Facebook and Instagram have been the heaviest audience engaging platforms, LinkedIn is right there in terms of the audience to customers' conversion. But how is LinkedIn able to do so even after being potentially half in terms of total users?
LinkedIn is a professional social platform. Meaning that it is densely populated with people looking for professional opportunities and also people giving professional opportunities. The tone set up by LinkedIn is what makes it very reliable for authentic marketing. The LinkedIn business has become a buzz among internet entrepreneurship groups. The focus is on how to use other social media to contribute to their LinkedIn growth. Yes! Social media works as a collective weapon towards the growth of your business handle. But there are a lot of parameters that work on two basic pillars. One of them is consistency in posting and quality of content, while the other one is timing and accuracy.
This post shall give you a detailed review of different tools that work in making your LinkedIn handle automated and efficient. These are the most ethical hacks that will boost your audience if executed properly. All the stats and technicalities discussed are well tested and will give you an insight before you go on to use them. But before we continue to jot down the list, let us try to understand what LinkedIn automation is and how does it benefit your LinkedIn Business. 
L

inkedIn Automation Tools
While the technicalities remain the same, methods and impact differ. Any activity on LinkedIn will trigger a notification that will aware your audience about it. Let us describe the entire working of automation spread and hook process. Wherein the admin markets his or her business most appropriately, post relevant and crisp content that reflects the business. This is then left to hook, which means grabbing the attention of the audience and getting legitimate customers to make sales. 
W

hy LinkedIn Automation Tools ?
As explained briefly in the above paragraphs, just like every other social media, LinkedIn also follows certain statistical measures and LinkedIn marketing strategies. Consistency and time define it. It should be realized that posting at the right time might not be possible at all times. You might be working away from your work station and the posting is to be done. A straight forward solution would be using LinkedIn automation tools that can get the job done easily. Be it posting with consistency or maintaining the quality and relevance of the content, automation tools touch every factor. 
We shall now look at the best LinkedIn automation tools. These tools work dedicatedly inefficiency, marketing, quality or networking.
LinkedIn Sales Navigator is one of the most widely used LinkedIn marketing tools for professional users around the globe. It is very feasible as a tool as the usability bandwidth extends to individuals, small businesses as well – established profiles and pages. The main focus of this LinkedIn automation tool is to work towards increasing the quality of leads that are being generated. While still keeping the outreach high, it sorts the most relevant profiles to ensure better conversion of the audience to customers.
This is the very reason as to why sales navigator is used by all sales-oriented businesses on LinkedIn. The scalability of the LinkedIn sales navigator depends on the user. It can help in dealing with thousands of profiles and organizing them too. This analysis and shortlisting of profiles also help the admin in sharing content that has high relevance with target audience interest. The insights that are procured by Sales Navigator give better insights and is very effective in LinkedIn marketing strategies. 
We love testing new tools, especially in the world of digital marketing. Specifically for LinkedIn, Dux Soup has emerged as one of the premium tools that work towards increasing the efficiency of your LinkedIn handle. The primary focus of it is to generate leads that help in effective sales and overall stats of your profile. Dux Soup was ranked among the best LinkedIn automation tools in 2018.
The LinkedIn automation tools work in three steps that are:
Visibility

Organizing

Sales
It automatically directs profile visits to your profile. This is done through better outreach of content and penetration into feeds of the extended list of profiles in and beyond your network. 
The organizational tools, on the other hand, have certain tasks assigned to them. To mention, one of the important features would be auto-tagging that tags the profiles you visit often in the posts being shared by you. Dux Soup is also capable of suggesting more tags based on engagement stats. Apart from this, you can write notes about the profiles that the tool has suggested and saved them then and there. The basic organizing of all the profiles based on the names, business and emails are pretty accurate. 
L

eonard
To be precise, if you are a small or budding business it can be said that Leonard is all you need. It is by far the most complete LinkedIn automation tool on the internet. To back this up, we would like to tell you that Leonard functions as a message automation tool, networking, prospects as well as for lead generation. While this might suggest you name Leonard all you need, we still recommend this to be the first automation tool for many instead of being the only. This will help you in understanding the potential of LinkedIn automation tools. 
Leonard is a high – end tool that has paid premium versions. However, it has the basic service provision for free which works just as well. The only difference would be penetration power. Apart from messaging and mail automation, Leonard allows you to have to visit the automation feature also wherein you profile gives an automated visit to about 500 profiles or more depending on the plan that you have subscribed for. (the basic stats and limits are available even in the free version as mentioned). 
Sales are the ultimate result of how all features contribute to the growth of your business that is displayed on LinkedIn. Leonard is an amazing B2B automation tool indeed. 
LeadFuze, as the name suggests, is a profile and prospects tool that is responsible for the success of many LinkedIn businesses now. It has a very interesting methodology of working which might reflect to be just as other LinkedIn automation tools. The UI of the tool is supportive of the fact that LeadFuze is not only supposed to get prospects but also provides the user with the priority of the accounts that are to be targeted. It is an excellent LinkedIn lead generation software.
The automation provided by these tools also makes them effective LinkedIn marketing tools. Both automation and marketing go hand in hand. The strategy of LeadFuze is to set up marketing campaigns that involve significant factors. Industry, technology, personal engagement, keywords that contribute to the content you are sharing, all of these depend on the audience that you are trying to target. LeadFuze is making your job easier by making your internet outreach clear. 
The outcome is the database that LeadFuze builds. It is a list of profiles and contacts on LinkedIn that are most relevant to your LinkedIn business. This is an exhaustive subset of the same contacts list which can otherwise become never-ending to reach. You will find this tool very smart and resemble any AI-powered software that works with efficiency.
eLink Pro is one of the highest-rated LinkedIn sales and marketing tool. It is among the most professional approaches to your easiest sales prospects using the usual lead generation methods. Though lead generation tools are among the common LinkedIn and social media marketing tools, there is a slight twist in the accuracy and organizing techniques of it make the whole difference. 
The primary aim of eLink pro is to turn your LinkedIn profile into a sales magnate. It outlines the most prominent tasks that LinkedIn marketing revolves around. It relies on its analytics. It does procure and store data and analyzes it for the sake of targeting as per your LinkedIn business. Two things that go hand in hand are the niche of your business and the content that you resonate with. These are connected by the audience that shall work accurately if you have it filtered. As per the interest and audience profile you can build the content for marketing. Keywords and interactive language are very important to sell your product on LinkedIn. 
Apart from customer targeting, it also helps in scheduling posts and managing multiple accounts. As a tool, it works for complete automation. The one thing that it doesn't include is content management. 
Also Read:
Best video format for Facebook and Instagram
How long can Instagram videos be ? Video Length Explained
Social media wan work in close integration as a cross over with all the platforms. We have understood from many descriptions that social media like Instagram and facebook play an important role in building your LinkedIn stats and audience. Discoverly helps in linking your social network audience and focus it on LinkedIn. 
It is a chrome extension that helps in making all the social media platforms work harmoniously. It is a brilliant tool and primarily focuses on extracting profiles data and redirects those profiles to your LinkedIn. It includes twitter, facebook, and other platforms. The scraped data dig into finding LinkedIn accounts linked to these accounts. The entire process is automated and helps your outreach grow exponentially. One thing that is to be noted is that the tool is not supposed to filter your profile results. The audience gathered is in bulk and until the audience engagement is started it tends to remain a big pool. 
The best thing about Discoverly is that its completely free. It works at its full potential without a single penny. It also has a very interesting back story behind its creation by Theodore Summe. We recommend it to anyone who has just started their LinkedIn business and wants to have some straight results in their very initial stage. 
SalesLoft Prospector is not just a single tool, instead, it works with a group of tools or extensions that come together to make your LinkedIn business experience better. As its name states, a prospector is a complete tool guiding your sales on LinkedIn. It has been able to deliver some serious results and work in multiple ways towards achieving this goal. 
While a lot of what SalesLoft is doing here might resemble many other tools in terms of functionality, the technical overview and UI are what helps it stand out. There are innumerable LinkedIn business profiles that have used and recommended this for the very same reason. While it provides the database for leads from social media and LinkedIn itself, the way it organizes and presents the work saves your time and makes the entire working much more efficient. 
As the data is well-sorted, you can say that it is ready to use and can direct the type of content that should be built for your audience. It also gives you some additional information that helps in knowing the engagement stats and activity of your audience. The multiple functionalities make SalesLoft Prospector a complete LinkedIn automated sales tool and is recommended for both small and big scale businesses. 
DiscoverOrg

Crystal

Owler

InsideView

Datanyze

RingLead

Sigstr
O

utro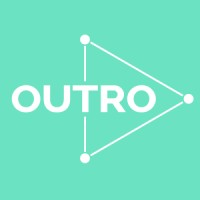 There are quite a lot of tools that will be able to help you in finding leads for your LinkedIn business. A few will also allow you to filter those results and get better prospects. But how many of them will allow you to go beyond your friends and mutual friends on social media? The outro is one of the few tools who have amazing penetration power to get leads beyond the reach of many.
The tool addresses the people in your community as well as the Outro community as it likes to call. It is not just finding potential clients but also helping you understand the prospects and target them more effectively. It works on a simple searching algorithm but has added its marketing features that work very smartly. There are chances that you end up spending hours getting this job done manually or even with other tools. The outreach is much better when it is more widespread. 
Outro provides you that bandwidth. It enables your LinkedIn business to different sets of people which strengthens your sales too. Consequently, B2B aspects are covered too as different businesses come on the same page.
R

apportive
While everything is at its place and data scraping and organizing is the start, communication is the interface that will help you in establishing your sales. Rapportive helps you in having a single window to monitor and communicate all your leads. If Gmail is your place of choice then keep reading.
Rapportive is a LinkedIn automation chrome extension. It seamlessly works in bringing the profiles data to your Gmail and avoids the inconvenience of going back and forth the tabs to reply or look back at the data of your potential customers. You get to see and reply to all your customers in the inbox which is way more convenient. 
Rapportive helps you with all the necessary information that includes:
Location

Shared connection and links

The complete LinkedIn profile with name and title. 
There is no need to find a supporting tool to upgrade the functionality of Rapportive. It works well and makes the window very clear and user-friendly. 
While we have tried to provide tools with almost everything that will help your LinkedIn business grow, here are some tools that are worth looking at apart from the ones included in this list. 
Collect, Select and Invite: An automation tool for LinkedIn that allows you to scrap data, select the better prospects and work as a LinkedIn bulk messaging tool. 
Orca: Orca is another outreach tool that has proof of work which makes it much preferred over similar tools. It is one of the best tools to increase LinkedIn followers. 
I Invites canceller: A useful took that would help you in canceling the invites that might make your profile seem spam or over bound. 
C

onclusion
The LinkedIn automation tools have made marketing and sales on this platform a boon to professionals here. It has been helping both small and large scale business owners, recruiters, professionals, and even job seekers. The best part about automation tools is that they work from scraping to being LinkedIn Hootsuite perfectly. In one way or the other maintaining your LinkedIn profile will always help you irrespective of the purpose you are looking at. While most of these are free LinkedIn automation tools, some have premium versions. Personal handles are much easier, we recommend all the B2B viewers and businesses to look into these automation tools. The tools mentioned above cover every aspect and we hope you test them for your usage too.