Best video format for Facebook and Instagram:  Social media is the ultimate platform to reach out to the masses and be heard. It brings you the attention of billions at once. The internet, when glorified with social media (majorly owned by Mark Zuckerberg), provided people, their social status, brand and companies, marketers, activists a place to share their content.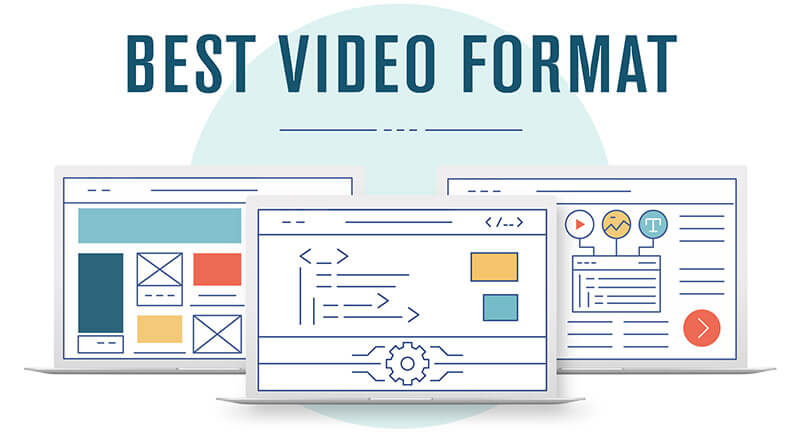 When it comes to sharing content on social media it is important to consider a few factors that will affect your viewer experience by a huge margin. Visual content is preferred over text. This is the very reason why Facebook and Instagram posts are given so much importance. It conveys a lot more than what a complete write up would. We shall talk specifically about video content that can be posted on Facebook and Instagram. 
Videos are being used for different purposes on both platforms. Awareness, marketing, motivation, promotion, and whatnot. But on more technical terms it is very crucial to understand what video formats are compatible and more feasible for using on these social media platforms. 
B

est video format for Facebook
A

bout Facebook Algo
Facebook has been acting as the parent company for the giant social media groups. It is the source of most audience available on the internet. Anyone who has an account at multiple platforms might be using their mail id or Facebook ID to sign up. Over the past couple of years, the viewing time for videos by Facebook users is increased by 71% and estimated growth of 60% can be expected by the end of 2020. 
With close to 2 billion users, videos are the only way to make your post significantly impactful among so many other posts. Let us see what are the compatible video formats and the advantages of them. 
Facebook has a wealth of transcoding which has helped them to accept different video content. This makes it much superior in these terms when compared to platforms like youtube which give virtually no information about their transcoding capability. When you look at the formats available, you realize that Facebook accepts almost every format and hence there is a plethora of video content. 
W

hy are video formats important?
Video formats are not only to identify which formats are accepted or not accepted by the platform. While a very few are rejected, a lot of them have resolution issues. The clarity of video and its audio might differ from the source video. This happens during the conversion of the video while being uploaded on the platform. They have tiny details to take care of which seem ignorable but then they carry a good amount of weight to the overall quality of the uploaded video. Selecting the best video format will ensure that the uploaded video has a minute or no deflection in terms of quality and provide the best viewer experience. 
T

he Best format for Facebook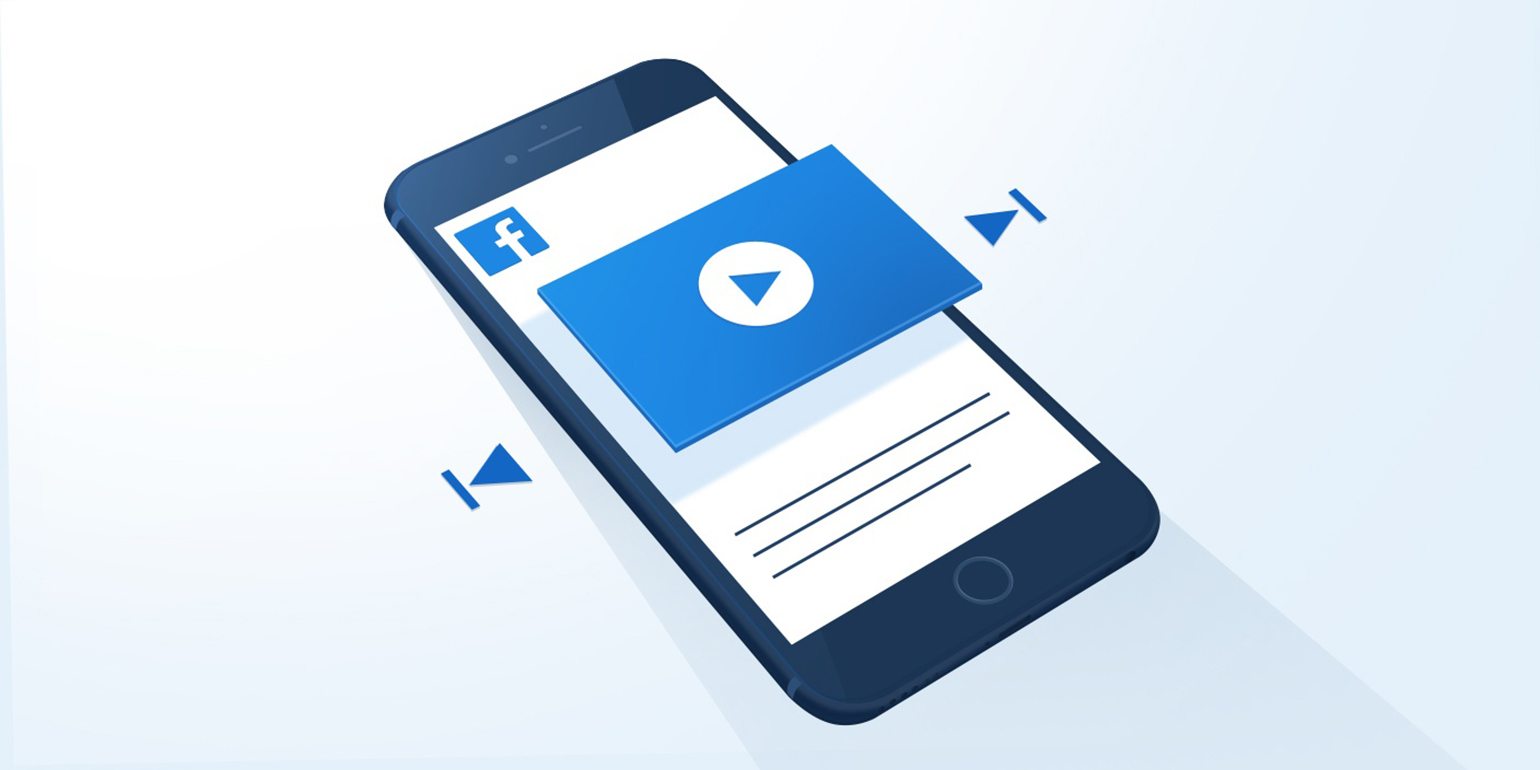 The best format that Facebook accepts is MP4. There is a straight answer to this. It is a very high performing format. Most social media including Instagram accept it as the most usual format. Therefore one doesn't face a problem even while importing to Facebook features that Instagram provides. But there are a few things that can be taken care of to avoid any difficulty. These can also be found in the technical recommendations of Facebook. 
It is recommended that you opt for the highest resolution version of the video available.

4 GB is the size limit for the video being uploaded. 

H.264 compression.

There should be consistency in frame rates.

Audio compression is AAC.

Pixels shall be squared. 
S

upported Video formats
3gp and mobile videos.

Windows Media Video.

MPEG (dat)

DV Video (dv)

MOD Video (mod)

Nsv

Tod

Vob
These are the most used formats by users uploading on Facebook. With many other formats that fall under these categories, we have a wide range of accepted video formats here. 
Must Read:
How I made extra $1500 buy just investing 2 Hrs a day
How I made Rs. 55,000 Profit from Video Editing / Designing
B

est Video Format for Instagram
A

bout Instagram Algo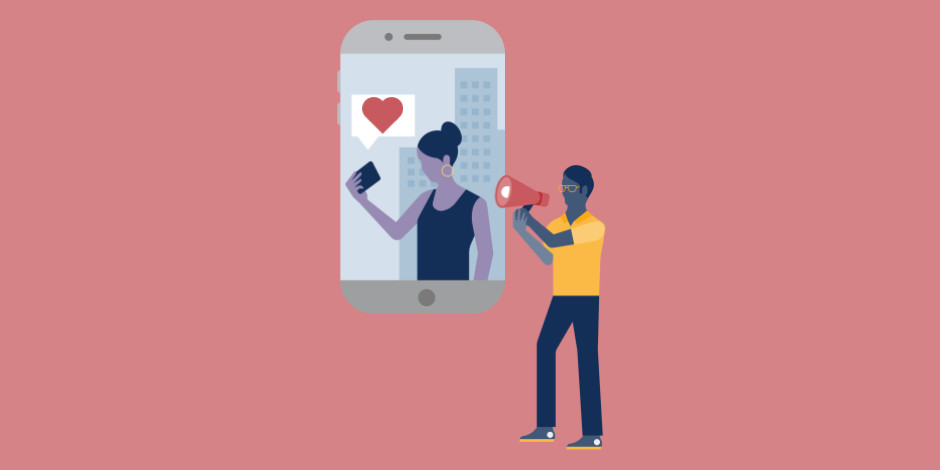 We all know that Facebook now owns Instagram too. So we expect a lot of Facebook ideology in the way Instagram operates today. But Instagram has become a more focused platform. Facebook has a huge audience and more than 80% of the social media accounts overlap with Facebook. But because of bulked pages and profiles, Instagram seems more convenient to the audience. 
Every post on Instagram matters. Unlike Facebook, the users stop and look at the post whenever seemed likable. Hence it can be concluded that the audience is very much focused on Instagram. As it is predominantly a dedicated social media for visual content, it is even more important to know the insights of the video formats and best practices while uploading a video on Instagram. 
T

he Best video format for Instagram
Just as you were expecting, the best video format for videos on Instagram is MP4 which is short for MPEG-4. As rightly understood, it is a solid format for videos. If your phone is good enough even those videos shall fall in the same category so you don't have to be confused. 
Instagram videos are directly shareable to Facebook and vice-versa. As both of them have the same best video format it becomes much easier for the people who are handling business or a promotional account on both the social media platforms. 
However, there are some technicalities to be considered along with the video format on Instagram. Let us have a look at them. 
H.264 standard compression

AAC for audio (same as Facebook)

The limit for video width is 1080 pixels

920 pixels length-wise

It should be 30 frames per second

The time limit for normal video post is 60 seconds
A few of these details look very precise and on point. The source video might or might not be in the best shape as per the given specifications. To help you with this, there is much software that can be used to make the videos come in line with the same specifications. There are also free online converters that work dedicatedly for Instagram. These converters are available for zero cost and wouldn't make you stress on every detail of the video.
Two online converters are used by the majority of users and are very accurate.
Kapwing:
Kapwing can be used to convert images, GIFS, and videos directly to ideal Instagram formats. It works on all the stressed specifications in the above list. In addition to this, Kapwing also has basic editing tools that might be required while the conversion of these media files. Hence it eliminates the hassle of using a separate editor for the same. 
Online Converter:
This is another excellent online tool that can be used for multiple purposes. It can convert almost any digital format to another format within seconds. It can be used for documents, media files and also professional works. 
O

ther formats compatible with Instagram:
There might be more video formats supported by Instagram but only a few are recommended. All MPEG formats are supported and are good to view. 3gp videos, divx, gif, mod, mpe, and ogm might be the formats that one can still find viewable on Instagram. 
The reason why we don't recommend you to upload different formats even though they are supported is the design of Instagram. Facebook has a pretty flexible viewing option. The full screened videos look decent to the viewer even at low resolution or weird width. This is not the case with Instagram. Except for IGTV videos which are full screen viewable, the normal video posts have to be viewed in their playing screen only. This means that you can not open the video further. The screen ratio that you get here is restricted and hence a distorted video quality will be visible. 
U

ser perspective through the device:
Though smartphones are used are predominantly the devices used for social media consumption, there are still a significant number of people using Facebook on laptops or PCs. On the other hand, Instagram is used on the smartphone by almost everyone. The very reason being its UI. Instagram is designed in a way that seems to be comfortable only on touch screen devices. This form factor talks volumes about why Instagram videos should have zero compromises in terms of quality. 
C

onclusion
Both Facebook and Instagram have together summed up the media experience of almost every person on the internet. These have brought together different elements of content that the audience wants to see daily. Be it worldly news, sports, fashion, technology, blogs, inspiration, e-commerce, marketing, personal, entrepreneurship, companies around the world and whatnot. 
All of these require a lot of content to remain updated for the sake of these billions of users who come online every day just to know what's news around the globe. Video content has been contributing a lot to make this content attractive and speak more in less time. Without visual content marketing would have been mere words which would take several minutes to read. 
Therefore we urge you to understand what formats are best to make your content presentable on social media. Go through their specifications and make your content boost on the internet.